Consulting Skills Certificate
Course Info
Whether you consider yourself a consultant or not, chances are you use consulting skills in your work projects closely related to your area of expertise, such as designing a custom training program, or ones you may not see as closely related, such as building and implementing a learning technology system. Regardless of your position, talent professionals must demonstrate strong consulting skills to lead the execution of learning solutions within an organization. You may be a practitioner working inside an organization or independent consultant supporting from the outside. Either way, your stakeholders—who your development solutions are intended to support—are your internal clients, and they are looking for your partnership to improve performance and achieve business success.
ATD's Consulting Skills Certificate program provides you with a five-phase consulting model— rooted in a performance-based approach that prioritizes results over activities—that you can use to diagnose needs, establish goals, and achieve desired performance outcomes for your learning projects. The five phases of the process lay out a practical, step‐by‐step method for addressing a consulting project, beginning from initial contact through the final step of process improvement.
Together with an expert facilitator and a class of your peers, you will explore how to be successful as a consultant. Collaborating in small groups, you will follow a case study from start to finish, apply skills from each phase of the consulting model to practice consulting scenarios, solve problems, role‐play meetings, try out checklists, and practice making decisions consultants make every day. You will leave the program prepared to establish strong client partnerships, overcome obstacles and resistance, and build your consulting credibility to influence decision making.
Why Should I Attend?
Move from order taker to true business partner by applying an ATD-exclusive model, techniques, and tools to successfully consult with organizations to implement talent development projects.
Maximize success strategies with internal and external clients, including working across organizational boundaries, providing feedback to senior leaders, and gaining buy-in.
Evaluate your baseline consulting skills, and identify your developmental needs as a consultant.
Earn an industry-recognized certificate, continuing education credits, and an ATD digital badge to share with your networks.
Dates and Times:
Day 1: May 19, 2023, 8:30 a.m.–4:30 p.m.
Day 2: May 20, 2023, 8:30 a.m.–4:30 p.m.
Preconference Learning Price:
ATD Member: $1,795
Non-Member: $2,045
Register for ATD23 & Preconference Learning
Facilitator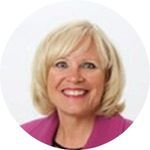 Faith Krebs
Faith Krebs is experienced in leading worldwide organizational strategies and solutions that drive profitable, sustainable, and scalable business growth. She has demonstrated success in championing business results and performance improvement worldwide. Faith fully engages people and increases their accountability to improve performance at all organizational levels. She is recognized for implementing leading-edge solutions and sustaining strategic alliances to achieve desired business outcomes.
Faith currently is the managing partner at Elevate Performance & Potential Inc. She is a trusted business advisor who coaches leaders and business owners how to optimize their human capital to accelerate business results. She partners with her clients to develop customized performance solutions that improve employee engagement to create an agile, proficient, and productive workforce. These solutions strengthen employees' capabilities to deliver exceptional customer experiences that enhance her clients' brand reputation and accelerate their revenue and market growth. Faith is certified facilitator for the Association for Talent Development (ATD), the largest global professional organization of its kind. She is passionate about measurement and evaluation, and partners with the ROI Institute to coach her clients how to measure the efficacy of their human capital solutions.
Faith previously worked at McDonald's Corporation, gaining extensive experience leading regional, divisional, and global teams in field operations, franchising, enterprise resource planning, restaurant innovation, and learning and performance.
While there, she was the lead of the global learning and performance organization and developed a highly skilled team that partnered with employees in other areas of the world to design, develop, and deploy global core performance-based learning solutions for 1.8 million employees spanning 119 countries. In addition, she had oversight in standardizing and enhancing the learning experience in McDonald's seven global Hamburger Universities, which are centers of excellence for hundreds of country training centers around the world.