DEI in Talent Development Certificate
Course Info
Fostering a diverse, equitable, and inclusive workforce and workplace involves awareness of and appreciation for different perspectives, backgrounds, customs, abilities, and behavior norms. Talent development professionals are in a unique position to ensure that every employee in their organization is respected and engaged and that their organization realizes the significant benefits of an inclusive approach.
Throughout this course, you will explore key themes and concepts encompassing many facets of diversity, equity, and inclusion (DEI) and discover the tools necessary to support DEI through your role as a talent development practitioner. In alignment with the Talent Development Capability Model, you will examine your organizational impact from three unique perspectives—personal, professional, and organizational—and identify strategies to expand your mindset, practices, and influence.
Starting with the personal perspective, this certificate program will provide you an opportunity to evaluate your self-awareness and develop cultural humility. The program will draw on the learners' real-world experiences and will invite authentic discussions in a way that recognizes that everyone is at a different place in their DEI journey. Moving to the professional realm, we'll explore how you can incorporate DEI into your daily work as a TD practitioner, regardless of your role. Lastly, you will discover how to drive and influence organizational impact by leveraging DEI strategies to recruit, grow, retain, and optimize your talent. By the end of this program, you will have developed a business case and strategic approach for a DEI initiative that you can take back to implement in your organization.
Why You Should Attend:
Feel empowered to develop and lead others in a diverse, inclusive, and equitable manner.
Gain the knowledge, resources, and tools you or your team needs to integrate DEI into your talent development efforts.
Optimize your talent, drive meaningful change, and strengthen your workforce and your workplace.
Earn an industry-recognized certificate, continuing education credits, and an ATD digital badge to share with your networks.
Dates and Times:
Session 1: May 16, 2024, 9:30 a.m.–5:30 p.m. ET
Session 2: May 17, 2024, 9:30 a.m.–5:30 p.m. ET
Session 3: May 18, 2024, 9:30 a.m.–5:30 p.m. ET
Preconference Learning Price:
ATD Member: $2,095
Non-Member: $2,345
Register for ATD24 & Preconference Learning
Facilitator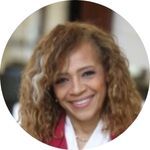 Tonya Wilson
linkedin.com/in/tonya-j-wilson-maiop-cpm-b4663898
Tonya Wilson is the president and founder of AFC Consulting Group. She is a business leader, entrepreneur, consultant, author, organizational psychologist, and coach with expertise in organizational effectiveness and development, change management, and DEI. She connects people to strategy and has worked in manufacturing, aerospace, telecom, government markets, fintech, and healthcare. She's also been in leadership at McKesson, Change Healthcare, Meggitt, and AT&T. She is a DEI SME/facilitator, consultant, DEI thought leader, OD SME, and change management facilitator for ATD.
Tonya has worked with leaders to drive alignment between business and people strategies, led supplier diversity revamp initiatives, and been in leadership and oversight for BRGs. In addition to being published on sustaining DEI, she also co-hosts the ATD DEI Discussion Series. Tonya coaches leaders on the following:
DEI strategy
Change management
Communications IQ™
Strategic action planning
Leadership development
Team/leader integration
Organizational design
Organizational health