Measuring Return on Investment Certificate
Course Info
Training's return on investment is often top of mind for business leaders. That's why developing the skills needed to create and deliver effective return on investment (ROI) evaluations should be at the top of your to-do list. Important areas where measuring ROI is key include learning and performance, organization development, human resources, technology, change, and quality solutions.
In this ROI training you will learn to apply the Phillips ROI Methodology techniques to learning and performance solutions. This includes isolating the impact of your program on business measure improvements, converting those improvements to money, and calculating the ROI.
Why You Should Attend:
Apply ROI techniques to measure the impact of learning and performance solutions in order to gain senior leadership buy-in.
Link your learning program objectives to business results.
Develop an evaluation plan for one of your own programs to improve your evaluation processes back on the job.
Dates and Times:
Day 1: May 19, 2023, 8:30 a.m.–4:30 p.m.
Day 2: May 20, 2023, 8:30 a.m.–4:30 p.m.
Preconference Learning Price:
ATD Member: $1,975
Non-Member: $2,225
Register for ATD23 & Preconference Learning
Facilitator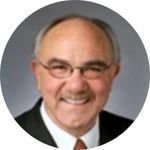 Jack J. Phillips, PhD
Jack J. Phillips, PhD, is chairman of the ROI Institute and a world-renowned expert on measurement and evaluation. Phillips provides consulting services for Fortune 500 companies and workshops for major conference providers worldwide. Phillips is also the author or editor of more than 100 articles and 75+ books, including Measuring the Success of Leadership Development: A Step-by-Step Guide for Measuring Impact and Calculating ROI (ATD Press). His work has been featured in the Wall Street Journal, Bloomberg Businessweek, Fortune, and on CNN.