Project Management Certificate
Course Info
If you work in Talent Development, you are more than likely running projects all day every day. These projects may include creating or updating training programs, partnering with your IT department to implement a new technology platform or tool, such as a virtual learning platform or a learning management system (LMS), or overseeing an organization-wide learning initiative, such as a leadership development program. As talent development continues to grow and change to meet learner needs, having a systematic project management approach enables you to successfully oversee projects with increasing complexity and greater impact.
Regardless of the type of project, every learning project needs a strong project manager who is skilled in developing and managing timelines and budgets, setting priorities, minimizing risks, and gathering stakeholder input. The benefit of this certificate program is that it introduces you to core project management skills and shows you how to apply those skills specifically to a TD environment through examples and hands-on activities. As a result, you'll be able to manage learning projects more efficiently through systematic, repeatable, and adaptable processes tailored to our field. Whether you work within a talent development department or organization or as an independent consultant, becoming a skilled and capable project manager makes you a valuable asset to the team you support.
Why You Should Attend:
Learn established project management approaches and how you can apply them to a TD context.
Become a skilled project manager who can take on and manage any learning project with ease.
Practice project management tasks throughout the program in your own personal project.
Get proven techniques to stay ahead of and solve issues quickly when managing projects large and small.
Gain access to ATD-exclusive templates and tools that you can apply to your own work.
Earn an ATD digital badge to share your course completion with your networks.
Dates and Times:
Session 1: May 17, 2024, 9:30 a.m.–5:30 p.m. ET
Session 2: May 18, 2024, 9:30 a.m.–5:30 p.m. ET
Preconference Learning Price:
ATD Member: $1,875
Non-Member: $2,125
Register for ATD24 & Preconference Learning
Facilitator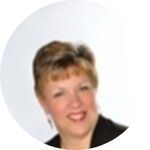 Nancy Mikkelsen
I am a dedicated Learning professional with 25+ years of training program development and senior managerial experience who believes in the power of being POSITIVE and working with people to help them grow and learn.
I have had the pleasure of working with leaders in organizations from all over the globe on leadership development programs which is my passion. I have also been privileged to work with learners on sales training, career coaching and recruitment strategies as well as some highly technical education using my engineering background. I have a rich history in helping others develop competencies and skills in the new realm of learning technology and integration of blended learning solutions to achieve results.
My other passion is theater and I also own a mobile dinner theatre group-Ovation Dinner Theatre! Artistic pursuits in theater , both on and off stage, and my learning passions intersect beautifully.
I am a National Member of ATD and also served on several local chapter boards during my career.
My Specialties and Professional Experience include the following: Proejct Management, Leadership Program creation and expert facilitation, Meeting Management, Blended Learning Programs, Career Coaching Training.
ATD Master Trainer, DISC Certified, ICAgile Certified
STRENGTHS: Strategic, Inout, Woo, Communication, Maximizer