Training & Facilitation Certificate
Course Info
This training certificate course covers the entire end-to-end training cycle, including planning and preparing a training event, managing the learning environment and engaging participants in the classroom, and following up post-event to continue to support learning. We'll cover the science behind learning as well--why and how learner needs and preferences, training techniques, classroom environment, and well-structured materials all affect learning outcomes. At the end of the course, you will have the opportunity to demonstrate your techniques in a skills training practice where you will receive feedback and guidance from peers and an ATD expert Facilitator.
ATD's Training Certificate, the best-established train-the-trainer course in the talent development field, is now Training & Facilitation Certificate. Drawing upon ATD's extensive research and experience*, this program will help you become a learner-centric facilitator who recognizes and can apply all of the skills of an effective trainer.
Why You Should Attend:
Get an overview of all phases of the training cycle from the planning phase through the evaluation phase.
Leave with the knowledge and skills to become a participant-focused facilitator in any environment, from large scale training events to meetings and presentations.
Learn from an expert trainer and facilitator, who will demonstrate best practices in the classroom.
Gain access to ATD-exclusive templates and tools to use in your own practice.
Demonstrate your new skills and receive personalized, actionable feedback from your ATD expert facilitator.
Earn an industry-recognized certificate, continuing education credits, and an ATD digital badge to share with your networks.
Dates and Times:
Day 1: May 18, 2023, 8:30 a.m.–4:30 p.m.
Day 2: May 19, 2023, 8:30 a.m.–4:30 p.m.
Day 3: May 20, 2023, 8:30 a.m.–4:30 p.m.
Preconference Learning Price:
ATD Member: $1,995
Non-Member: $2,245
Register for ATD23 & Preconference Learning
Facilitator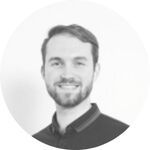 Jared Douglas
Jared Douglas is an ATD Facilitator. He uses a learner-centric approach to create an engaging, inclusive environment in his sessions. As a consultant, Jared has worked with organizations across various industries, including advertising, transportation, finance, technology, and consumer goods. He helps clients develop and execute in-person, digital, and blended learning initiatives.
Leading the North American learning function for Momentum Worldwide, a global experiential advertising agency, Jared was responsible for the full-cycle learning experience, including needs analysis, development and sourcing of content, curriculum building, logistics and coordination of learning programs, and evaluating for effectiveness.
Jared has facilitated on a range of topics including communication, collaboration, relationship building, brainstorming, client mapping, time management, presentation skills, instructional design, and facilitation skills. He is the co-author of Facilitation in Action which explores core skills and concepts in facilitating learning. He earned his B.A. in Psychology from Binghamton University and M.S. in I/O Psychology from Baruch College. Jared is fascinated by psychological perspectives and enjoys connecting theoretical content with practical and relevant applications in day-to-day activities.