How Orangetheory Fitness Keeps Business Healthy With Digital Learning
May 16, 2022
All Talent Development Professionals
Orangetheory Fitness had to completely reimagine how employees learn on the job. Inkling enabled them to quickly pivot their business from in-person fitness training to virtual training in less than a week. They reimagined training to be more streamlined and mobile-friendly with content tailored to various job roles with specific learning paths.
Sponsored By: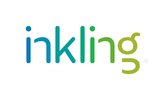 Application on the Job 1
Reimagine, explore, and digitize how employees learn on the job through streamlined, mobile-friendly, and dynamic content.
Session Type
Solution Session