The Storytelling Tour
May 17, 2022
All Talent Development Professionals
In the fast-paced world of business, it's our processes that help us deliver consistent results. If you've considered story-based training, but lack the process to make it happen, join this session for an action-packed one-hour tour of Story Design and get a copy of the book, Instructional Story Design: Develop Stories That Train.
Sponsored By: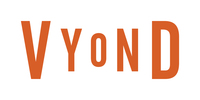 Application on the Job 1
Learn how to deploy storytelling in your organization from analysis, through design, and into delivery.
Application on the Job 2
Reframe how you think about instructional design.
Application on the Job 3
Discover ways to measure the impact of a storytelling approach to L&D.
Session Type
Solution Session