Blended Learning Certificate
Course Info
Learn to incorporate a mix of delivery methodologies to reach your learners at their moment of need. This blended learning training program models the concepts taught in the workshop. First, you'll complete a pre-work assignment and then continue working on it throughout the course. Later, you'll reconvene with your cohort in an online session following the classroom-based workshop. By adapting your own training program to a blended
format as the course unfolds, you'll enhance your ability to apply blended learning models on the job.
Why You Should Attend:
Learn best practices for selecting and using the appropriate mix of innovative learning technologies to design effective blended solutions.
Design a complete blended learning program using an ATD-exclusive process and templates.
Anticipate and navigate successfully the challenges associated with blended learning.
Dates and Times:
Day 1: May 19, 2023, 8:30 a.m.–4:30 p.m.
Day 2: May 20, 2023, 8:30 a.m.–4:30 p.m.
Preconference Learning Price:
ATD Member: $1,875
Non-Member: $2,125
Register for ATD23 & Preconference Learning
Facilitator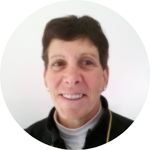 Nadine Martin
Nadine Winnick Martin has been a learning leader for more than 20 years. Her professional experience includes manager of e-learning and delivery for L.L. Bean, Inc., and technology learning manager for Northeast Utilities service Company delivering power in the retail and wholesale market. She has a B.A. and M.S. from the State University of New York at Cortland. She is a certified practitioner of the Herrmann Brain Dominance Instrument as well as fully versed in the usage of Howard Gardner's Multiple Intelligences in the development of learning. She is a respected team builder within the corporate and volunteer environments and sought-after speaker at regional and national training conferences. She spends her spare time in the outdoors hiking, skiing, bike riding, snow shoeing, and learning.