E-Learning Instructional Design Certificate
Course Info
Self-paced e-learning can be deployed in a variety of ways—from full courses to performance support opportunities to blended learning experiences. Regardless of how you use e-learning, intentional and thoughtful instructional design is an essential element. Well-designed e-learning courses and modules engage learners and enable them to acquire and apply new knowledge and skills.
This course covers the entire instructional design process from start to finish and shows you how to apply that process to e-learning projects. Under the guidance of an experienced facilitator, you'll have the chance to focus on and practice critical e-learning course creation tasks, including:
Creating an e-learning design plan
Storyboarding content and planning for development
Choosing delivery media (video, text, SCORM, etc.)
Working with SMEs to develop e-learning content
Curating and creating content for self-paced learning
Based upon extensive research in the field, ATD's E-Learning Instructional Design Certificate combines the latest techniques with proven e-learning design strategies*.
Why You Should Attend:
Explore ways to present, structure, and sequence e-learning content that is learner-centric, engaging, and impactful.
Use design thinking and rapid prototyping to minimize rework and accelerate your e-learning project.
Gain access to a collection of more than 20 templates and tools you can use immediately on the job.
Earn an industry-recognized ATD certificate, continuing education credits, and an ATD digital badge to share with your networks.
Dates and Times:
Day 1: May 18, 2023, 8:30 a.m.–4:30 p.m.
Day 2: May 19, 2023, 8:30 a.m.–4:30 p.m.
Day 3: May 20, 2023, 8:30 a.m.–4:30 p.m.
Preconference Learning Price:
ATD Member: $1,995
Non-Member: $2,245
Register for ATD23 & Preconference Learning
Facilitator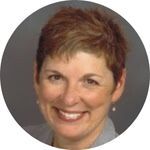 Karin Rex
I am a professional facilitator specializing in virtual classroom delivery as well as an instructional designer/developer focusing on elearning and virtual classroom designs. I have 25+ years of experience with an international clientele.
For organizations that want to take their face-to-face training into the virtual classroom (Zoom, Adobe Connect, WebEx, GoTo Training, etc.) or have them redesigned as asynchronous e-learning (Captivate, Storyline, Rise, Lectora), I develop engaging and appealing experiences that deliver solid learning transfer.
I have developed 3 storytelling classes for SAP: The Art of Persuasive Storytelling (90 minutes). The Art of Persuasive Storytelling Hands-on Workshop (120 minutes). And Storytelling with Data (60-minutes) focusing on incorporating data into business stories. I facilitate these courses several times each month. Courses were also translated into Cantonese and I provided train-the-trainer coaching for the Chinese facilitators.
I work closely with Association for Talent Development (ATD). I redesigned more than 30 of ATD's face-to-face certificate courses for the virtual classroom. In doing so, I got to work with some of the very best learning and development SMEs on the planet.
I created a new certificate program for ATD on the topic of Writing for Instructional Design and Training (for both the Face-to-face and virtual classrooms).
I also have been facilitating numerous ATD certificate courses in the virtual classroom for 13+ years, including Master Instructional Designer, E-Learning Instructional Design, Instructional Design, Virtual Training & Facilitation, Articulate Storyline, Captivate, and Virtual Instructional Design.
I have spoken at numerous ATD International Conferences as well.
Additionally, I teach and coach facilitators and instructional designers in best practices for teaching in and developing for the virtual classroom and e-learning.
A writer at heart, I am a certified synchronous facilitator, designer, and producer (through InSync Training) with a master's degree in professional writing (from Chatham University). I am also a COPT (Certified Online Training Professional) and a Scrum Master (through Scrum Alliance). I live in the Philadelphia, PA area and started my business GeekyGirl, LLC in 1989 (you can learn more at karinrex.com).
On the personal side, I am an avid knitter who LOVES riding her Peloton (my leaderboard name is GeekyGirlRex).