Cracking the Code: Leadership Development in a Hybrid Work Environment
May 16, 2022
All Talent Development Professionals
Digital approaches to leadership development have been ineffective. How do we accelerate digital transformation in a way that changes behavior? Drawing on flipped classroom, mindfulness, learning journey, and learning transfer research, this session explores learning design and shows you how to improve leadership development in your organization.
Sponsored By: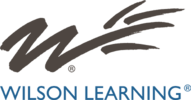 Application on the Job 1
Explore a model for hybrid digital approaches that connects learning to application and performance improvement.
Application on the Job 2
Begin the design and creation of an effective and engaging online leadership development program.
Application on the Job 3
Learn best practices to successfully incorporate coaching and feedback in the digital environment.
Session Type
Solution Session