Unplugged: The Leader's Role in Helping Employees Re-engage
May 16, 2022
All Talent Development Professionals
On top of the global crisis, many organizations have been struggling with an employee "energy crisis." A leader's example is the most critical factor in employees choosing to engage. This highly interactive session will provide you with practical ways to help your leaders create the environment in which employees choose to be engaged.
Sponsored By: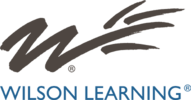 Application on the Job 1
Identify what factors impact employees' decisions to disengage or re-engage.
Application on the Job 2
Discover and apply the specific actions leaders need to take to implement the Five Elements of Engagement.
Application on the Job 3
Assess your organization to gain clarity on key elements of engagement that need addressing and actions you can take.
Session Type
Solution Session